Keeping Things Toasty in Uxbridge, Ontario: Furnace Repairs, Replacement, and Installations
The residents of Uxbridge, Ontario enjoy some of the country's most vibrant cultural and historical influences as well as a thriving modern way of living. They are also no strangers to very long, cold winters, making them experts on why a functional trustworthy furnace matter!
Keeping your existing furnace running smoothly is an important task, especially in traditional houses with older designs. Many people are now looking towards newer models with updated features, but even these still require a little TLC every now and again.
Marx Mechanical, a furnace repair company in Uxbridge, are at the forefront of heating and cooling solutions in Canada, and our opinion and skills are highly respected in the industry.  If you are in need of furnace repair, replacement, or maintenance, give us a call at any time to speak to the experts.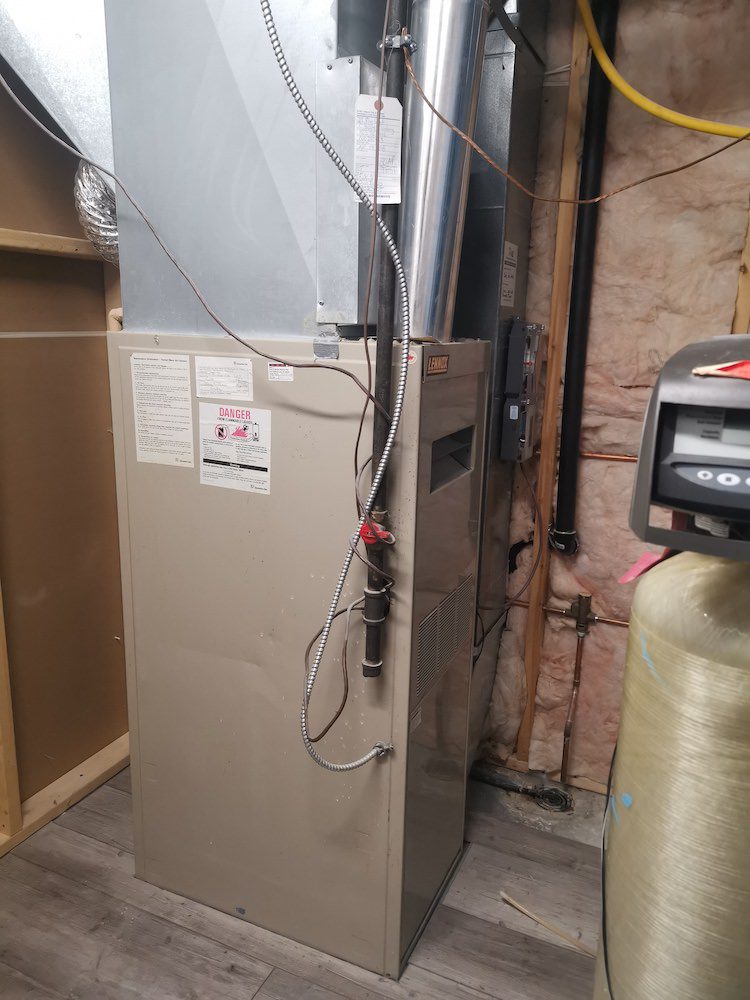 What Services Do We Offer?
To put it simply, we a fluent in all things furnace related. If a furnace can do it, we can deal with it. From selling brand new models to providing the specialist care and attention that classic models require, we have got you and your furnace covered.
Here are some of the main services we provide and how they can make a difference in your home.
Furnace Repairs
Unwelcome chills inside the home are not what the doctor ordered for Uxbridge residents, no matter what time of year it is. Keeping your furnace in fighting shape for the frosty Ontario winters is a must.
We can inspect a repair any type of furnace, including natural gas, propane, and oil models. Our team of licensed technicians is experts in finding and fixing any issue that is interfering with your home heating.
Repairs come in many shapes and sizes, so don't ever hesitate to give us a call, even for something small. A noisy furnace is just as problematic and a leaking one, at the end of the day. If you suspect any issues, give us a call. Let us know how urgent the situation is, and we get to you as soon as we can.
Furnace Sales
Has your furnace given out on you one too many times? Maybe it is time to let it retire and bring in a fresh new furnace that is ready for action. We sell the very best quality heating systems that are designed to withstand the test of time and keep Uxbridge, Ontario residents cozy and comfy throughout the year, no matter what temperature it is outside.
Premium quality may mean the highest service level, but it doesn't need to break the bank. All of our furnaces are competitively priced and come with excellent manufacturer's warranties to boot. Better yet- whenever you need your furnace serviced or the time eventually comes for furnace repair, our team knows these machines inside out, so they can be even more efficient at their jobs.
Furnace Installation
Buying a new furnace in Uxbridge, Ontario is great, but it is better once it is successfully installed in your home. If there is one piece of advice worth knowing about furnaces, it is this: do not skip out on the professional installation! It is absolutely essential that an expert hooks up your furnace to make sure everything is just as it should be.
Incorrect installation can lead to untold problems that nobody wants during the long, cold winter or any time, for that matter. Luckily, our team is one of the best in the business for furnace repair, setup, and installation, so you don't need to look any further than this.
When you buy a furnace from us, we can have it installed professionally in no time and can come to check up on it afterward if you feel it is necessary.
Furnace Preventative Maintenance
Ideally, you never have to face the prospect of a broken-down furnace. Fluffy blankets are nice and all but not very practical for going about your daily business! If you want to avoid an emergency call-out, consider scheduling regular furnace maintenance.
An annual or bi-annual check-up to keep things ticking over and running as they should be is the best way to take care of your furnace. Maintaining the parts that are most likely to wear down and replacing them before they give up is by bar the better solution.
You can pencil in a date with one of our furnace doctors whenever suits you best- just don't leave it too long between appointments! Sooner is always better than later, especially if you notice any changes in your furnace's behaviour and performance. A change in noise may not be a serious issue, but it could be an early signal of something else.
The better you care for your furnace, the less likely you are to face any major problems. A big part of that is regular preventative maintenance.
Emergency Furnace Repair
If you have spent even one winter's night without heating in Uxbridge, then you know what we mean by emergency! Those furnace-free frosty nights are not something you want to experience more than once, trust us.
Our emergency furnace repair services come to the rescue within 24 hours, ensuring no icy toes suffer any longer than they need to. The team of furnace experts and licensed technicians can pinpoint the problem and find a solution as quickly as possible, be it a re-boot, a new part, or an emergency replacement.
Quick response times are something we are famous for, so sit tight and know that help is on the way.
Final Thoughts
Put all furnace fears behind you and let us take care of business. Our team has years of experience working with these incredible machines and knows all the tricks of the trade. Whether you have a mid-winter heating emergency or are just concerned about the questionable noises coming from your aging furnace, we are on hand to make things right.
Call us today to talk with the leading experts on furnace maintenance, repair, sales, and installation in all of Uxbridge and the Durham Region. We are proud to keep the residents of this unique and wonderful town cozy and warm through the fierce and frosty Canadian winters, let us help you too.